We wszystkich krajach świata Wielkanoc to bogate tradycje i obrzędy, przekazywane z pokolenia na pokolenie – wielobarwne, religijne i magiczne.
W naszym kraju Wielkanoc łączy w sobie elementy wiary ze zwykłą ludzką radością z nadchodzącej wiosny. To hołd składany nowemu życiu, witalności i płodności. Wielkanoc to święcenie kolorowych palm w Niedzielę Palmową, które mają chronić przed nieszczęściami, kosz pełen święconki, malowanie jajek oraz uroczyste śniadanie w Wielką Niedzielę. W drugi dzień Świąt oblewamy się wodą, jak każe obyczaj zwany śmigusem-dyngusem.
Inaczej jest w Meksyku. Tam święty Tydzień Paschalny rozpoczyna się również w Niedzielę Palmową ale trwa aż dwa tygodnie, wolne od pracy i szkoły. W Wielki Piątek odgrywa się sceny męki i ukrzyżowania Jezusa. Na ulicach miast rozpoczynają się procesje z relikwiami i świętymi wizerunkami. Tak, jak i w Hiszpanii znajdują się tu również biczownicy, którzy okaleczają swoje ciała aż do krwi w widowiskach pasyjnych.
W USA też odbywają się wielkie Parady Wielkanocne tzw. "Ester Parade". Tu z kolei, podobnie jak w Wielkiej Brytanii, modne jest szukanie zajączków, czyli ukrytych w domu lub ogrodzie czekoladowych jajek oraz stukanie się Jajkami, by określić, komu poszczęści się w tym roku. A Królowa angielska w Wielki Piątek rozdaje pensy, czyli specjalnie wybite na tę okazję monety.
Włosi za najważniejszy dzień Świąt uznają Wielką Niedzielę, obchodzoną w gronie rodzinnym przy uroczystym obiedzie z jagnięciny, ponieważ symbolem Wielkanocy jest u nich baranek.
W Niemczech i Austrii natomiast symbolem Wielkanocy jest zając, który rozdaje prezenty oraz gałązki drzew dekorowane kolorowymi jajkami, piórkami i kwiatkami. A kołatki, którymi hałasują dzieci to symbol dzwonów, które poleciały do Rzymu, by wrócić dopiero pierwszy dzień Świąt.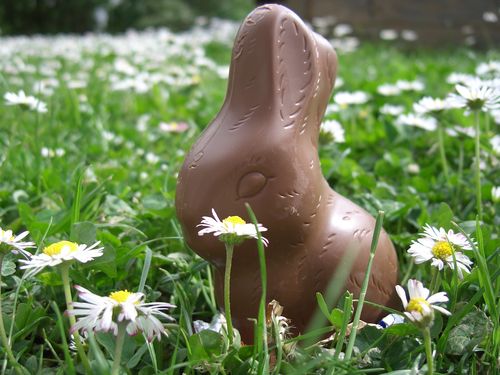 A w Skandynawii panuje zwyczaj przebierania się za "wielkanocne wiedźmy" a zajączek przynosi wielkie jajo pełne słodyczy.
News opublikowano ponad 3 lata temu w kategorii Podróże
Statystyki 8,674 odsłon oraz